Professor of Classics (Adjunct in Gender, Women and Sexuality Studies)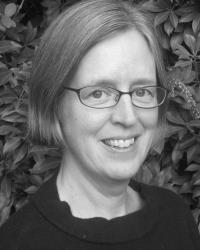 Contact Information
DEN 262 B or via zoom https://washington.zoom.us/j/93380420258
Office Hours:
Tues 2-3, Wed 3-4, and by appointment
Biography
Ph.D. Michigan, 1989
M.A. Michigan, 1986
B.A. Harvard-Radcliffe, 1984
Research areas of special interest include the representation of nature and geography in Greek and Roman literature, the study of women in Greek and Roman antiquity, and the adaptation and transformation of classical texts. In addition, I have worked closely with many students who have gone on to pursue careers in K-12 teaching, and I maintain an active interest in outreach projects that promote the teaching of Classical subjects in k-12 settings. Recent and ongoing projects include developing materials for teaching Latin in elementary school classrooms, serving as course coordinator for UWHS Latin 103 and Latin 307, facilitating afterschool Latin courses at the middle school and high school levels, and working with teachers on strategies for teaching classical literature in translation.