Welcome to the Department of Classics
Classics concerns itself with the languages and cultures of the ancient Greeks and Romans, whose civilizations had a central role in shaping the basic conceptual categories of our present cultural, intellectual, professional, and civic lives. Study of Classical languages and cultures fosters broad and deeply informed critical perspectives on the human experience and develops excellent analytical, problem-solving, and communication skills. Study of Classics thus offers valuable preparation for a variety of careers that include education, law, journalism, business and entrepreneurship, and health sciences, and students in many majors have enjoyed adding Latin or Greek to their university education.
We have a vibrant graduate program and offer four undergraduate majors: Classics, Greek, and Latin each emphasize the development of expertise in the Classical languages and literatures, while Classical Studies is for students wishing to explore the literature, history, art, archaeology, and philosophy of Classical Antiquity primarily through English translations. Opportunities for study abroad include the quarter-long Classical Seminar in Rome offered in Spring, two-week intensive programs in Rome, and participation in archaeological excavations and field schools. 
The Department makes every effort to work productively with all students wishing to include a major, minor, or coursework in Classics as part of their UW education and is committed to providing equality of opportunity and an environment that fosters respect for all members of the University community. 
Click on Courses for a detailed list of present, past, and future offerings and the current year overview chart to see our planned offerings at a glance.  Courses offered in the Summer Quarter, including intensive, beginning courses in Latin and Greek, are described in our Summer Study section.
Fact Sheet (PDF) | Mission Statement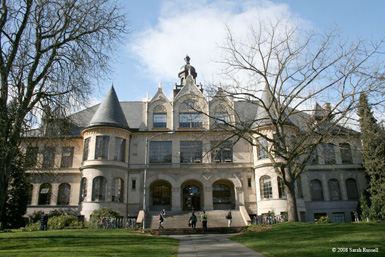 Department of Classics
262 Denny Hall
Box 353110
(206) 543-2266
More contact info
Degrees offered: 4 BAs, 4 minors, 3 MAs, 1 PhD
Languages: Latin, Ancient Greek
Total enrollment: Autumn 2016-Summer 2017: 3,759
Number of faculty: 11