Associate Professor of Classics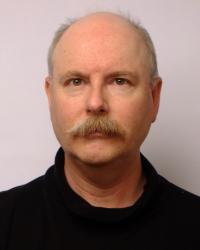 Contact Information
Office Hours:
Spring 2022 W 3.30-4.30 (in-person; email for zoom link) and by appointment.
Biography
Ph.D., Classical Philology, Harvard, 1998
M.A., Classics, University of Colorado, 1990
B.A., Ancient Greek, Roman Dutch Private Law, University of Cape Town 1987
My interests are generally in ancient Greek language and literature and in Greek religion. As Vidalakis Professor of Culture, Excellence, and Spirituality in Hellenic Studies I serve as chair of the UW Hellenic Studies program. More specifically, I am interested in Greek literary prose, particularly the historian Herodotus: my book, The Master of Signs: Signs and the Interpretation of Signs in Herodotus' Histories, is about how Herodotus presents figures in the Histories interpreting and using signs (e.g. oracles, portents, dreams, riddles, objects) and I have published articles on related aspects in the text. Another great interest is religion and magic: I have been working for some time on curse tablets on lead from ancient Antioch in Syria, several of which I have published, and am collaborating with Prof. Robert Daniel of the University of Cologne on a project to publish these and other magical texts in Greek from the Eastern Mediterranean. I am also interested in issues of continuity between Ancient and Modern Greece.