The University of Washington Department of Classics is excited to be hosting the 52nd meeting of the Classical Association of the Pacific Northwest (CAPN) on Friday, March 10th and Saturday, March 11th, 2023.
SCHEDULE
Friday, March 10th, 2023, beginning at 6:30pm - Reception and Keynote Lecture
Saturday, March 11th, 2023, beginning at 8:30am - Paper sessions and roundtables (Paper Abstracts)
See the full conference schedule. 
REGISTRATION
Registration is now closed. 
Registration Fee Amounts:
| | |
| --- | --- |
| General (in person) | $100 |
| General (by Zoom) | $50 |
| Student/Contingent Faculty (in person) | $50 |
| Student/Contingent Faculty (by Zoom) | $25 |
Your registration fee covers the reception and keynote on Friday, March 10, and the conference on Saturday, March 10, including a continental breakfast and boxed lunch.
Order a conference t-shirt!   When you register, you have the option to order a t-shirt with the conference logo (see above) for $15.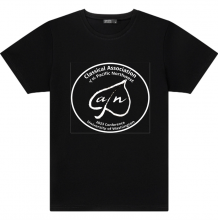 KEYNOTE
The keynote lecture entitled "Rolling Bones: Knucklebones in Greco-Roman life and culture" will be delivered by Professor C. W. Marshall of the University of British Columbia at 7:30pm on Friday, March 10, 2023. 
ABSTRACT & ROUNDTABLE SUBMISSION
Please upload an anonymized abstract of no more than 300 words or a roundtable proposal of no more than 150 words. Presentations should be no more than 20 minutes in length; roundtables will last roughly an hour. The deadline for submission is December 31, 2022. 
TRAVEL & LODGING
Conference activities will take place in Denny Hall on the University of Washington Seattle Campus. 
Parking on campus:
Stop at a gatehouse when you enter campus to purchase visitor parking permits. Weekday evening and weekend permits are $6.25/day. N01 and N05 are the lots closest to Denny Hall. 
Lodging:
Rooms are available at The Watertown and University Inn at a discount. These hotels are located conveniently a few blocks from the U District Light Rail Station and the UW Campus. To obtain the discount, please use the code UWR when registering. 
A brief guide to our location, parking and transportation, local attractions, and local cafes and restaurants.
QUESTIONS?
Please contact the department Administrator, Emily Warren, at eewarren@uw.edu.